Factorico
Factorico version 081217-2211​ is out!
---
Finally, Factorico version 081217-2211 is out!
Most of the changes in this update are internal, behind the scenes, improvements, optimalizations and fixes. There are few visual changes for your eyes and playability. Well, not so few.
Noticeable changes:

Palletizer has new model and its function is now fully animated.
UI ToolTips: Options in left panel now have text tooltip (appears while hovering mouse over icon).
UI Scaling has been fixed/ improved
Factory now has proper door (still waiting for proper texture)
Factory now also has proper loading/unloading ramp, with access stairs for workers
Factory Floor has been retextured
MainMenu scene has been updated
Behind the scenes:
Navigation and obstacle avoidance has been improved a lot
Stacking items on pallets have been optimalized to improve performance
Fixed issue with I forgot what.
Many big and small changes, fixes and improvemens.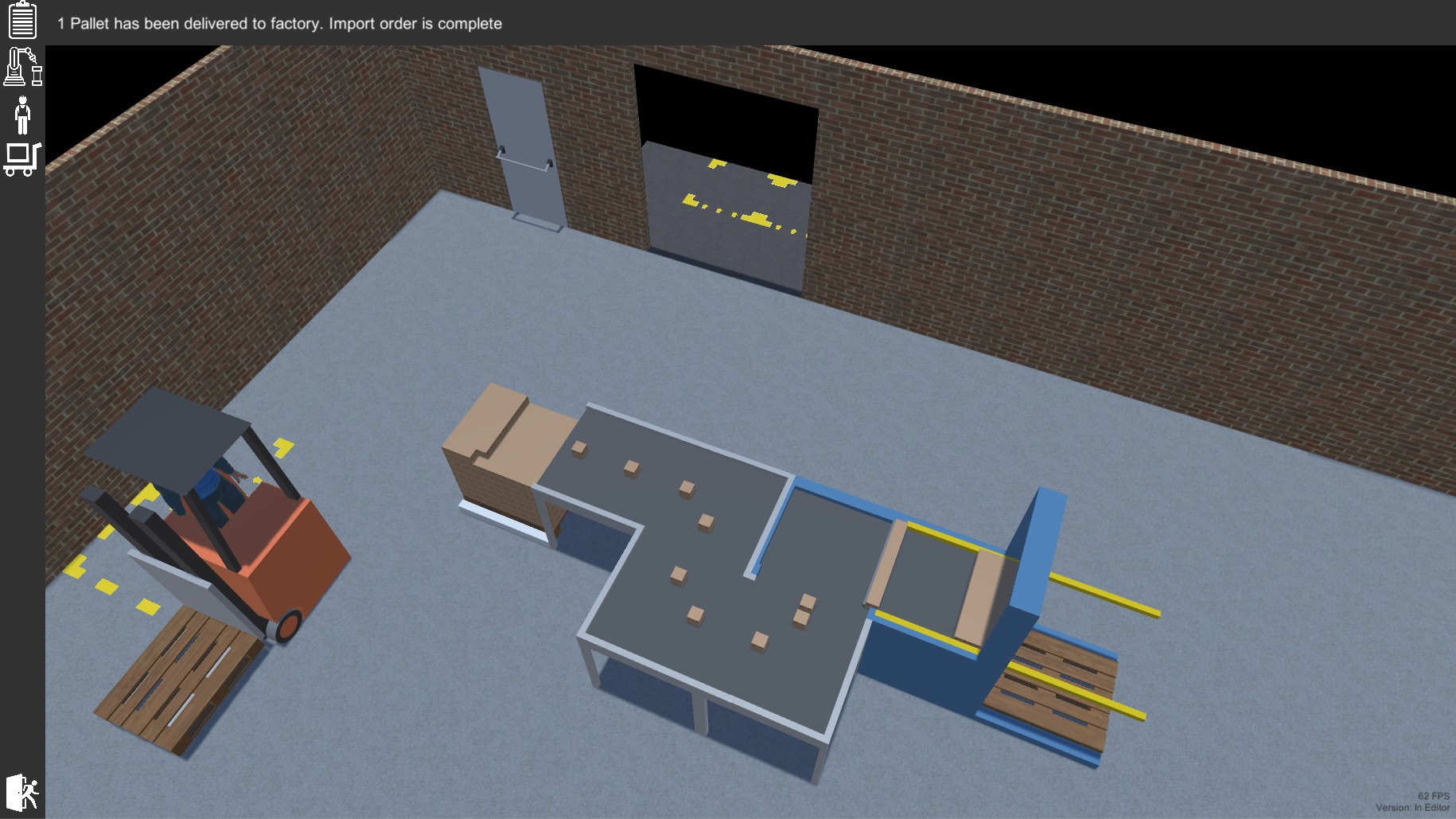 Files
factorico-windows_x86_64.zip
47 MB
Version 081217-2211
Dec 08, 2017
factorico-windows_x86.zip
45 MB
Version 081217-2211
Dec 08, 2017